The Tuscan commitment against coronavirus.
Stories of research, reconversion, solidarity and new possibilities for companies and people.
Why invest in Tuscany?
There are at least 7 good reasons
to locate your business in Tuscany
1. A dynamic and diversified economy. Thanks to a per capita GDP higher than the national and European averages, and a deep-rooted tradition in the production, design, and marketing of Made in Italy products. 2. A vast pool of talent. Ensured by the excellent university system capable of guaranteeing a higher level of education and research than the national average. 3. Central location in Italy and in the Mediterranean basin. Easy access to a large consumer market.
4. A regional government "open for business". The Tuscan regional system has always shown particular attention to promoting legislation in support of investors. 5. In the region of Tuscany, the cost of living is highly competitive: costs are lower than the national and European average. 6. Key sectors. An economic environment that includes Life Science, Fashion, Digital & ICT, Yacht Building, Logistics, Agribusiness, Tourism, Smart Industry, Transport & Mobility, and Prestigious Assets. 7. An Outstanding quality of life. In terms of the environment, health, safety, leisure, business, and employment… Tuscany offers a unique cultural and natural environment, perfect for attracting and retaining top talent.
Tuscany has so much
to offer
Start up your business in one
of the most attractive and smart regions in Italy
1
A dynamic and diversified economy
3
Central location in Italy and in the Mediterranean basin
4
A regional government open to business
7
An Outstanding quality of life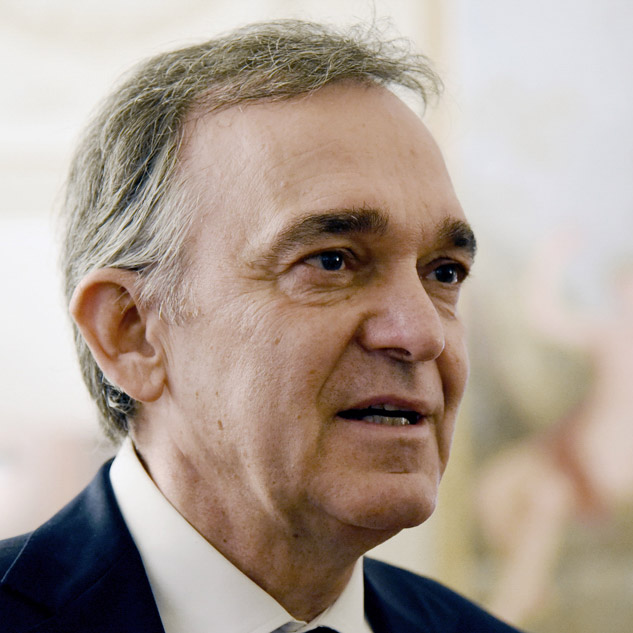 As President of Tuscany,
it gives me great pleasure to introduce
the updated version of the website
Invest in Tuscany
It is a useful tool and provides transparent information for foreign companies wishing to set up or expand a business in Italy (and, particularly, in Tuscany). Tuscany, already known throughout the world for its fine arts, natural heritage, quality of life, is also an interesting and competitive environment for the location or consolidation of research, manufacturing and other economic activities. Indeed, our region already hosts over 700 leading multinational companies with a very low rate of relocations. In 2016 we hosted 67 new investments, 97 in 2017 and 99 in 2018 accounting for more than €2 billion in CAPEX; in the first semester of 2019 we have already supported 50 projects for more than €1 billion.
Read more
Today, the primary goal for Tuscany is to become even more attractive for foreign investment, in particular in the manufacturing, high-tech and high-level tourism sectors. Traditional sectors can also offer opportunities through partnership with local businesses, particularly the unique brand resonance that the name "Tuscany" brings. I am personally committed to attracting and expanding foreign direct investments by awarding significant financial support from European development funds for innovative ventures and research projects involving businesses, training programs, and by taking direct action to cut red tape and speed up processes for authorizing new industrial settlements or the expansion of already existing ones.
Companies that wish to invest in Tuscany can be assisted by Invest in Tuscany, which is a specific office (directly reporting to me) able to both interact with foreign decision-makers and provide assistance to those that wish to invest or increase their presence in our region. Moreover, our staff is able to bring together the necessary coordination between all public and private bodies involved in the administrative process and to clearly identify the responsibilities and objectives to be achieved, thus considerably reducing the time for permissions and for any other required support. The political and institutional stability of the Tuscan framework, the commitment to accelerating and streamlining administrative procedures, together with the availability of a local skilled work-force (the result of a system of higher education and research which is among the most advanced in Europe) provides a compelling and competitive platform for foreign investment.
If you are looking for information and opportunities, or wish to discuss new projects, our door is open.
My best regards,
Enrico Rossi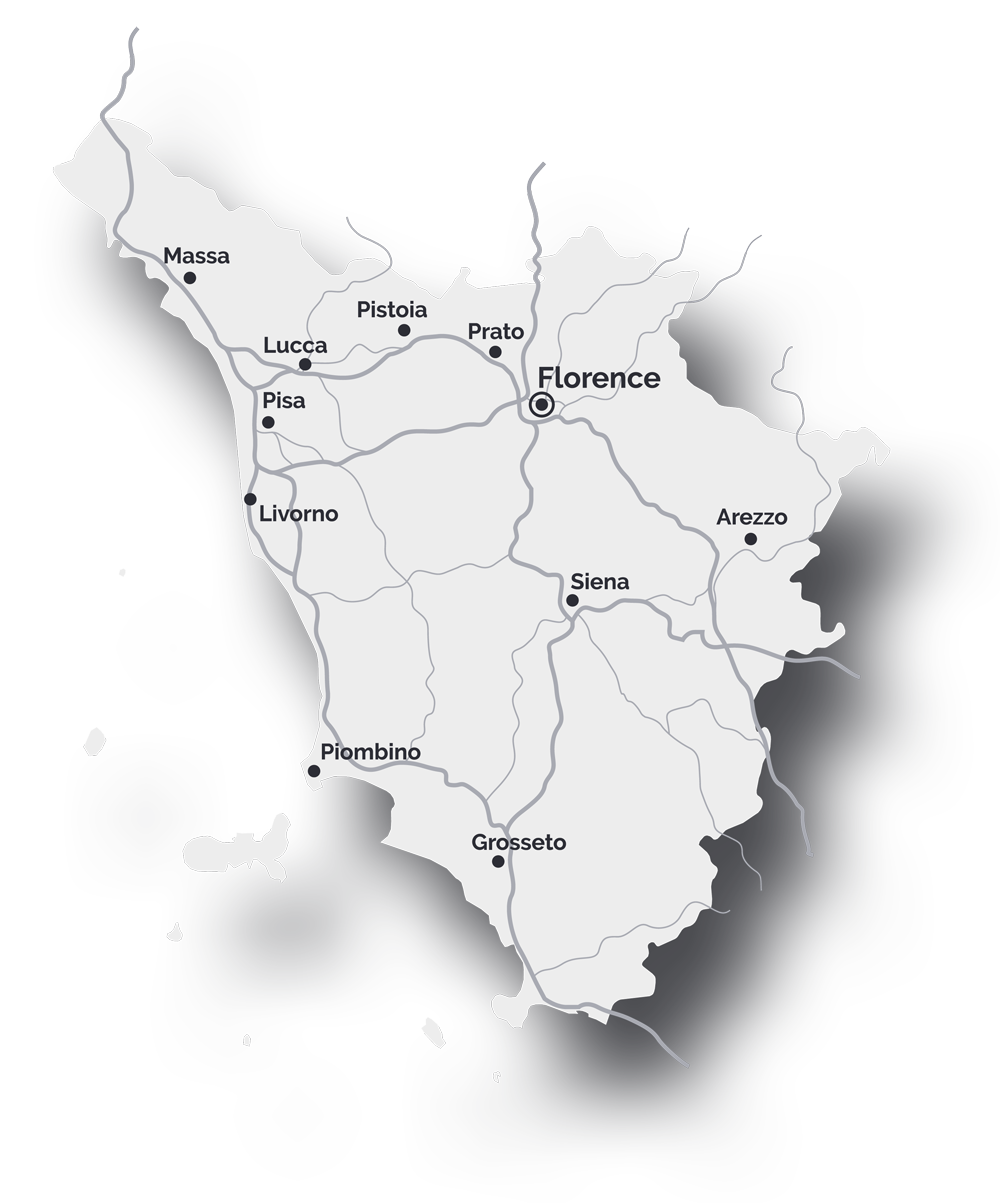 Invest in Tuscany
Overview of the regional
context and its opportunities
Capital city
Florence
A region internationally renowned for
Fashion and Made in Italy, tourism (historic sites, art cities,
nature), processed and agricultural products
(ceramics, precious metals, wine, olive oil…)
quality of life

Manufacturing tradition
Industrial districts: fashion-design, textiles, marble, wood,
furniture, paper, boat building, jewelry
Skills, research, development & innovation
3 universities (Florence, Pisa, Siena), 5 institutes of higher education, 5 technology clusters, 17 National Research Council (CNR) institutes FDIs: > 500 Foreign Multinationals
10 main cities
Florence, Pisa, Livorno, Lucca, Siena, Pistoia, Arezzo,
Grosseto, Massa, and Prato.
3 international ports
Livorno, Piombino, Carrara
2 main international airports with more than forty destinations
Florence, Pisa
Among the busiest routes are Paris, Frankfurt, Amsterdam,
Munich, Zurich, Madrid, London, and Brussels.