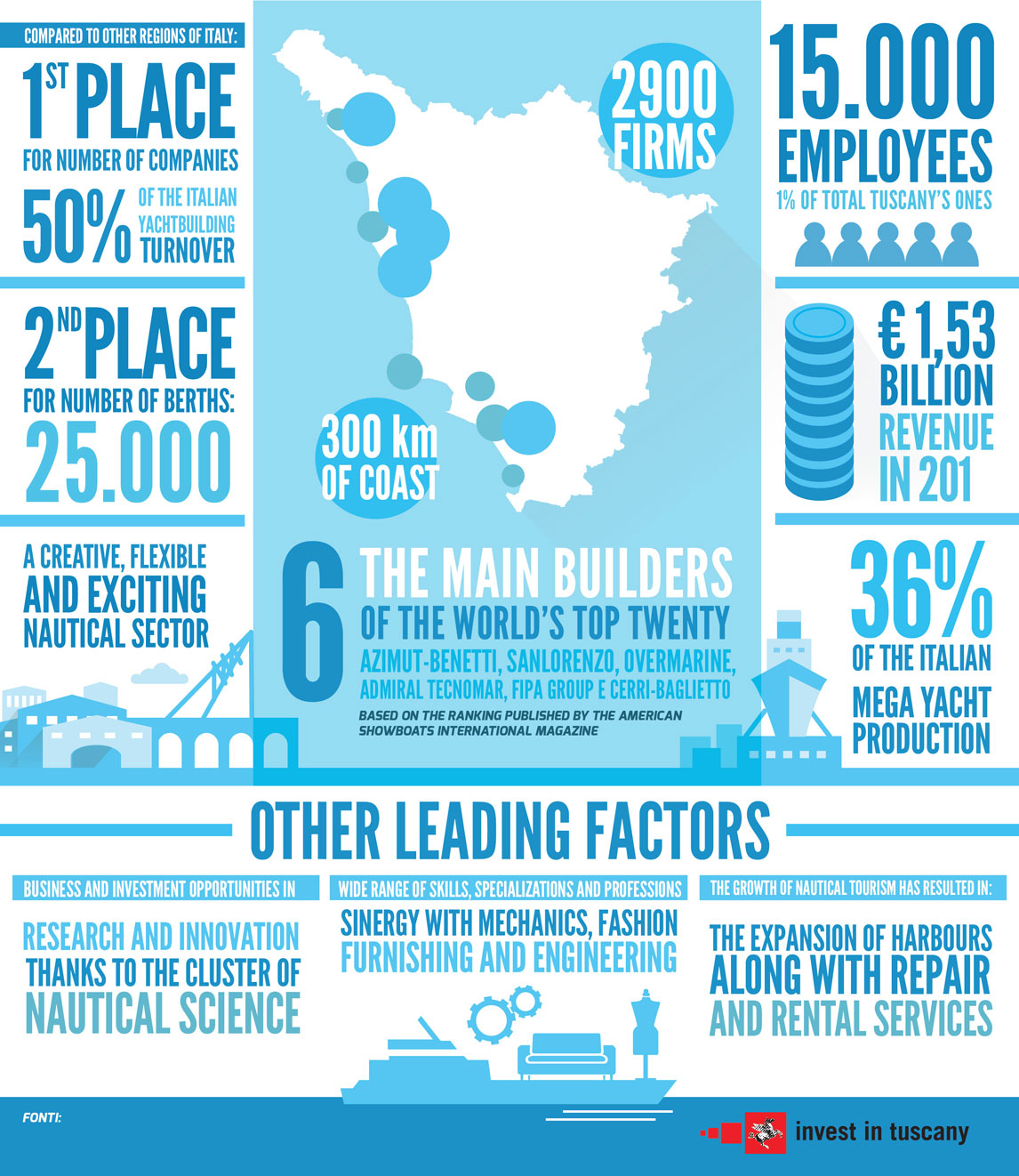 ABOUT YACHTBUILDING
The Nautical sector in Tuscany is buzzing with potential for investors and partners across multiple areas,
exploiting all the advantages of working in a creative, flexible and exciting environment.
In recent years, Tuscany has become the worldwide leader in MEga Yachts production, with a significant orientation
to export (90 of 250 megayacht registered in Italy have been produced in Tuscany a 36% of Italian production come from Tuscany).
The sub-supply network offers a wide range of skills., specializations and professions in synergy with other clusters in the region, such as mechanics, fashion, furnishing and enineering.
Relevant TOP worldwide players are located in Tuscany: based on the ranking published by the American Showboats International magazine, six (Azimut-Benetti, Sanlorenzo, Overmarine, Admiral Tecnomar, Fipa Group, and Cerri-Baglietto) of the world's top twenty builders are active in the Region.

Marco Bennici
Project Manager
m.bennici@ investintuscany.com